I trained as a teacher many years ago; subsequently, I have taught a cross-section of students, young and 'old', in Melbourne and London. My expertise is in creative writing, art history, writing skills and literature. In the last few years I have taught independent courses in conjunction with Camberwell Community Centre (an eastern suburb of Melbourne).
My classes are limited in numbers so I can engage with everyone and encourage the sharing of ideas. I supplement my classes with richly-illustrated Power Point presentations. Here are a few much-appreciated comments by some of my students:
Dear Denise,
Yet again it's been a great term. I really appreciate your knowledge and teaching skills and am looking forward to next term.
(September 2017)
Dear Denise,
Thank you for all your efforts to enlighten me about art and art history this year. I have really enjoyed your presentations and getting to know you and the other students.
(December 2016)
Dear Denise
Thank you for helping me to see the beauties of Art History, more so with your wonderful and personal input. Your lectures were a staple part of my year.
(December 2016)
If you're interested in any of my courses (below), or have any questions regarding future courses, please contact me via my Contact page. 
Realism in Western art: 1840s to 1880s
Realist art became a dominant force from the 1840s in Europe and the United States, mainly as a response to the impact of industrialisation, colonisation and urbanisation. Most Realist artists, beginning with the French, shared an interest in the disparity between the social classes, so their art was often considered provocative.
ONE PLACE LEFT!
Saturday: 5 weeks from 17 February 2018 (except March long weekend); Saturdays, 9.30-11.30am
Cost: $160
Venue: Camberwell Community Centre, 33 Fairholm Grove, Camberwell
A Picture Paints a Thousand Words
If you love novels and films such as 'Girl with a Pearl Earring' then start the journey of writing your own historical fiction. No deadlines, no first drafts, no evaluations, just the opportunity to explore the past through masterful works of art, and to get creative with your own stories and characters based on history. Be inspired and learn some basics about the creative process along the way. A visit to the National Gallery of Victoria is planned to get your creative juices moving!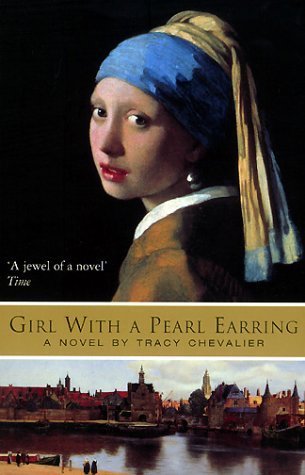 BOOKINGS ARE NOW OPEN
Saturday: 5 weeks from 20 February 2018;  Tuesdays, 10.00am-midday
Cost: $160
Venue: Camberwell Community Centre, 33 Fairholm Grove, Camberwell
Drama, Imagination, Portraiture & Nostalgia: Late Eighteenth to
Early Nineteenth-Century European Art
This 5-week art history course will begin in England, exploring Gainsborough's Grand Manner portraiture, Blake's unleashing of the imagination, and Hogarth's satire, before crossing The Channel to investigate Goya's nightmarish world and Tiepolo's Grand Manner fantasies. The moral seriousness of late eighteenth-century Neo-Classical art drifted over into the new century, motivating European artists to depict subject matter in more inventive ways.  Jacques-Louis David's late-career art flourished under the influence of Napoleon before Ingres and Gros took centre-stage and the Romantics took over. The course finishes with a brief survey of Constable's and Turner's contrasting responses to the dramatic changes brought about by the Industrial Revolution, which paved the way for Realism.
BOOKED OUT!
Saturday: 5 weeks from 11 November 2017; 9.30-11.30am
Cost: $130
Venue: Camberwell Community Centre, 33 Fairholm Grove, Camberwell
Rococo to Revolution: Eighteenth-century French art
This 5-week art history course will begin with the sensuous elegance of Rococo art that dominated Louis XV's reign and which transitioned into the moral seriousness of Neo-Classical art encouraged by Enlightenment thinkers and French revolutionaries.
Saturday: 5 weeks from 5 August; 9.30-11.30am
Cost: $130
Venue & Bookings: Camberwell Community Centre, 33 Fairholm Grove, Camberwell 9882 2611
Sensational European Baroque Art
Discover how an obsession with light and shadow resulted in the dramatic, yet naturalistic, art of seventeenth-century European Baroque artists. This five-week art history course begins with the emotional intensity of Caravaggio's paintings and Bernini's sculptures in Rome, then to Velazquez in Spain, Rubens in Antwerp and beyond, Rembrandt in Holland, and the French artists, Poussin and Lorrain. A few less-known Dutch female artists will also be included, and the Baroque garden at Versailles will be 'explored'.
Saturday: February 25, March 4, 11, 18, 25; 9.30-11.30am
Cost: $130
Venue & Bookings: Camberwell Community Centre, 33 Fairholm Grove, Camberwell 9882 2611
Writing Compelling Stories
Are you a closet writer or have a manuscript ripe for publishing? Are you interested in writing and have ideas, but unsure how to get started? This six-week course offers a series of writing workshops in a relaxed environment allowing you to focus on a genre that you're interested in: fiction, creative non-fiction or even creative memoir! You will have the unique opportunity to work one-on- one with your tutor throughout the course. This course may be ongoing as writers draft and redraft their manuscripts.
Tuesday nights: 7.00-9.00pm; Saturday afternoons: 1.00-3.00pm
Venue & Bookings: Camberwell Community Centre, 33 Fairholm Grove, Camberwell 9882 2611
The Art & Travel Writings of the Sublime
The concept of the sublime and the heightened emotions it inspires have been a source of inspiration for artists and travel writers for centuries, particularly in response to the natural landscape. In this four-week course, discover the history of the sublime and the different ways the idea, or feeling, has been interpreted in the visual arts and literature beginning with an ancient Greek text through to the diaries and paintings of the Grand Tourist and explorers, and the awe-inspiring, present-day complexity of industrialisation and technology.
Saturday: 9.30-11.30am; April 29, May 6, 13, 20
Cost: $105
Venue & Bookings: Camberwell Community Centre, 33 Fairholm Grove, Camberwell 9882 2611
Strictly Grammar & Punctuation
Do you want to improve your writing skills and clarity of expression? Whether you're a student wanting to add that final spit-and- polish to your written work, or whether you just want to revive your understanding of English grammar and write better, this is the course for you. In a stress-free environment, topics will include sentence and paragraph construction, capitalisation of words, hyphenation, and the correct use of the apostrophe and the colon.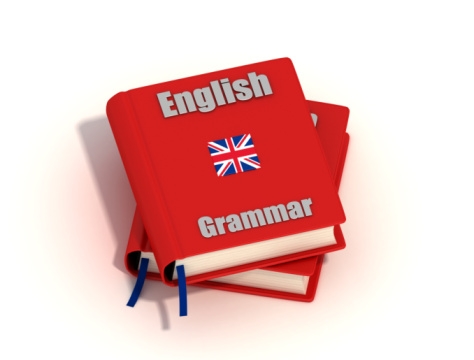 If you're interested in details of these courses, please contact Denise.