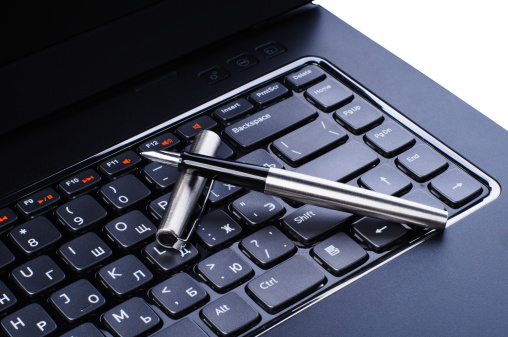 'Good' editors have a demonstrable knowledge of language, written expression, content development and writing styles. They share a common goal: to help authors improve the quality and structure of their writing in order to increase its potential in targeting readers, and impressing publishers. Sounds straightforward, but there are many questions I need to ask the author/client before editing begins.
Every editing query I receive from authors asking if I could edit their work before they approach prospective publishers also requires a few queries from me. As an editor I am acutely aware of my role in ensuring that my client obtains value for money by transforming his or her manuscript/document into a publishable text. Whether the finished product will be in print form or an electronic publication, my role as an editor is to identify and rectify any problems within the text, and in doing so, hopefully save my client time and money.
By the time I pick up my red pen and start reading the first page to be edited, or sit facing a monitor with a hundred-thousand-or-so words before me, I have already completed step one of the editing process.
It is imperative that editors have a clear idea of the editing expectations and requirements of the author (and his or her readers) before editing begins (which needs to be documented with the client). If the editing job involves a substantial manuscript, research or tender document, and if the client lives in Melbourne, I suggest a meeting (a one-off fee)—most often in a quiet café.
On these occasions I go through my checklist with the writer:
The extent of editing:
Following a discussion with the author, and a glance through a sample of the writing to be edited, I will be able to establish more accurately the scope of editing required. There are two major categories:
Structural (developmental or substantive) editing is the most complex stage in the editing process, and the most time-consuming for the editor (and obviously the most expensive for the client). These days publishing houses rarely have the funds available to allocate this laborious job to in-house editors; so it's usually up to the author to have this editing service carried out by an independent editor. It is also the trend for literary agents to refer manuscripts to freelance editors and assessors like myself. The author, of course, has to foot the bill (most literary agents I know only take on established authors who have already published work). Publishers and agents may identify a promising manuscript that they could market and promote easily, but invariably feedback to the author will be: promising but needs editing. In other words: You take care of it.
Basically, a structural edit involves assessing the flow/structure of the content and suggesting ways to improve the overall quality to ensure that it makes sense and 'hangs together' as a whole. Due to the complexity of structural editing I will cover this integral editing task in a future article.
However, not all manuscripts/documents require a structural edit to reach a publishable standard. Established authors/writers will most often submit written work that only requires a copy edit or proofreading.
Copy editing involves close scrutiny of the text: correction of any misuse of language, grammar and punctuation; improvement of expression, style and layout.
Genre/Subject Matter
Fiction: Is the genre clear? Historical, Young Adult, Crime, Romance, Mystery, Science Fiction, Fantasy … there are many cross-genres that keep cropping up on a regular basis. I need to clarify this with the author.
Non-fiction: Business? Academic? Article? Book?
Budget
A fee/progress payment plan is discussed and agreed upon.
Timetable/Deadline
A manageable period of time to complete the edit is discussed and agreed upon.
Editing preference
Sometimes I suggest a manuscript assessment report first, which provides a full briefing as to the strengths and weaknesses of the writing and areas that could be improved before editing begins.
Does the author prefer the editing to be set out on a hard copy provided by the client or on an online MS Word document using Word Track Changes and Comments?
Proofreading?
Technically, this is the third editing category, but I have deliberately omitted it from this editing checklist as proofreading is a final check of punctuation, grammar, spelling, sentence construction (and it goes on) after editing has finished. I make this clear to the author, and stress that following a major edit, and maybe a few redrafts, the document/manuscript will need to be proofread. I often undertake this final step, but understand if the author decides to engage an independent proofreader.
One last point to make clear before editing begins:
Although writers engage the services of editors to make their writing perfect, this is not possible. Editing does not involve making changes to the content. Thankfully, most authors are honest enough to admit that professional editing of their work has improved the overall quality of their writing, not just in the correction of grammar, but in the ironing out of any structural and clarity issues which, if not addressed, could result in reader disengagement and a negative response from a potential publisher.
If you are ready to have your writing edited, or you would like an appraisal of your writing, whether it is a complete manuscript or a work-in-progress, then please email me via my contact page with a brief overview of your needs and I will give you an idea of the type of personalised service/s I can offer that  I think would best suit you at this stage in your writing project (mentoring, manuscript appraisal, editing, proofreading).