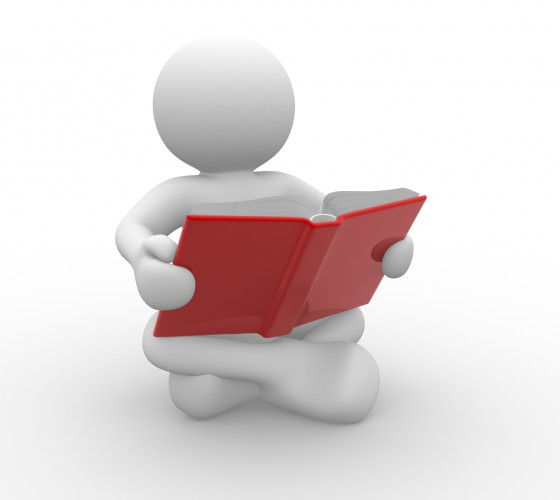 I read a lot of non-fiction for work: unpublished manuscripts, final drafts of theses, newsletters, educational resources, essays and business material. I also read non-fiction for my own pleasure and research. My response to each individual non-fiction writing that crosses my desk for appraisal is dependent on many variables; however, the initial challenge is to assess the clarity of the content. Do I grasp the main argument or theme? Is it coherently formulated? Is there unnecessary repetition? Is there enough information? Do I need to re-read sections to fully understand the author's intended meaning or the reason for including a particular passage or section? Is there a logical development of content to maintain my interest from beginning to end? Does the voice and tone keep me engaged? Is there a hook to pull me in and keep me reading?
Whether you are writing fiction or non-fiction, achieving clarity in your writing, and compelling reading, is not just a product of the careful choice of words and sentence construction. The writer cannot deliver the subject matter with clarity until it is clear in the writer's head. The best non-fiction work is a product of the author's passionate and sustained knowledge of a subject (which can be his- or herself in the form of a memoir or autobiography) and a determination to inform the reader in the most engaging way. Shaping the language and establishing the right voice or tone that reflects the individuality of the writer, and which endures to the last word, requires refinement, keeping the reader firmly in mind.
Joan Didion, author of 'The Year of Magical Thinking' (2005), wrote:
As a writer, even as a child, long before what I wrote began to be published, I developed a sense that meaning itself was resident in the rhythms of words and sentences and paragraphs, a technique for withholding whatever it was I thought or believed behind an increasingly impenetrable polish. The way I write is who I am.
Non-fiction covers an insurmountable range of topics and can be presented in a variety of ways. Setting aside non-fiction in the business and academic realm of writing, the following mainstream genres are the primary forms of non-fiction:
Memoir/Travel Writing: an account of one's personal life and experiences that could focus on a significant relationship between the writer and a person, place, or a significant chain of events; reads like a short novel.
Biography/Autobiography: a narrative of a person's life.
Information/Reference: authoritative books on a specific topic.
Self-help/ How-to: can be in the form of step-by-step guides, instructing readers on how to solve personal problems or learn new skills.
Essays/Articles: a short literary composition of critical thinking presenting facts and details, which may have the intention to persuade.
Then there are the journalists who write 'non-biased' reports on news and current events.
Basically, writers of non-fiction must be critical readers, and read for form and content. This is a well-trodden road for those who have prepared a thesis on their well-researched topic. When writers ask me to read and assess a draft of their non-fiction manuscript, or to work with them to bring their ideas to fruition in the form of a book, I ask three questions: How much have you read about your subject matter? How many books have you read in your genre? Answers vary. Smart writers never stop reading work they admire over and over, not only to gain greater insight into their subject matter, but to take note of how the content is formed and transformed on the page. Read with a pen nearby. This helps in decisions as to:
Development of the content

Length of chapters, whether to include sub-headings within chapters

Voice

Who our readers are likely to be
And if you take note of the way language is constructed in 'good' non-fiction you will notice an absence of waffle, exclamation marks and clichés, and that adverbs and adjectives are rationed; instead, nouns and verbs do the work and take centre stage.
While favourite fictional novels can be read and reread with pleasure, a non-fiction book may eventually be superseded because theories are always being tested and new ideas formulated. However, sometimes I'm concerned when a non-fiction writer I'm mentoring keeps proclaiming the discovery of new material by experts in the field that may usurp the content he or she is writing about . . . sometimes paranoia sets in. And so, the third question I ask is: Have you written a mission statement or expressions of purpose? Sound a little old-fashioned? Maybe, but if the author argues against this, invariably he or she gets 'stuck' or 'lost' half-way through his or her book project and then realises that writing a mission statement (no more than 250 words) before the project began would have been beneficial.
Mark Bowden wrote the following mission statement for 'Black Hawk Down' (a book and movie about the American incursion into Somalia): "When I began working on this project in 1996, my goal was simply to write a dramatic account of the battle. . . . My contribution would be to capture in words the experience of combat through the eyes and emotions of the soldiers involved, blending their urgent, human perspective with a military and political overview of their predicament." Bowden also wrote about the form of the book: "I wanted to combine the authority of a historical narrative with the emotion of the memoir, and write a story that read like fiction but was true." (source: Roy Peter Clark, 'Writing Tools', 2008, pp. 197-198)
Reading and researching is an essential ingredient in any non-fiction project, but often that continuous searching halts the smooth progression of a non-fiction book, which may even start out with a mission statement but end up being thwarted by distractions. Yes, paranoia can nullify and freeze creativity, especially when the truth of what is being written is questioned. In fact, in our world today, we are faced with frequent accusations that journalists, often considered to be at the pinnacle of non-fiction writers, are writing 'fake news'. At times it does require the reader to have faith in the writer that he or she is telling the truth. However, memoirists are becoming more and more comfortable with telling half-truths as acclaimed writer of the genre, Dani Shapiro, explains: "The idea of truth in memoir is absurd. You can't fact-check memory." Travel writer, Bruce Chatwin, blended his ideas and travel experiences with fiction, history and myth, which I wrote about here. But Chatwin, as a 'character' in his own travel memoir, is beguiling and believable. The best non-fiction writers become characters who readers believe in and want to spend time with over the length of the book.
The most important aspect to keep in mind when you're writing a mission statement or formulating a goal for your planned non-fiction project is to promise integrity and passion, which will inevitably draw your readers into your well-crafted book of revelations, and entice them to stay with you from beginning to end.
Next in The Art of Writing & Editing series: Writing Creative Non-fiction
If you're ready to have your writing proofread or edited, or you would like an appraisal of your writing, whether it is a complete manuscript or a work-in-progress, then please email me via my contact page with a brief overview of your needs and I will give you an idea of the type of personalised service/s I can offer that I think would best suit you at this stage in your writing project (mentoring, manuscript appraisal, editing, proofreading).