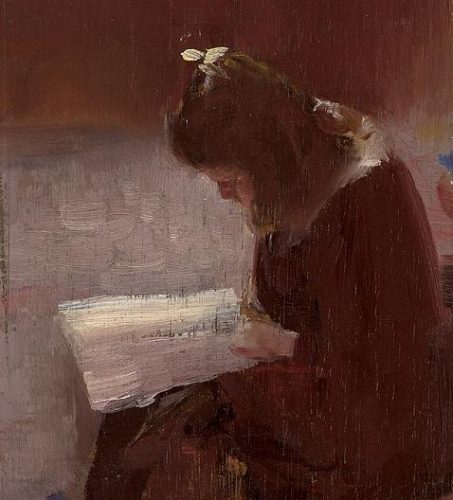 So many writers contact me with assurances that they have self-edited their writing project, maybe many times, and they are ready for it to be proofread. However, on reading a sample I often contact the author and advise that the writing needs to be professionally edited, at least copy edited, before the proofreading stage. This discussion can be tricky! Self-editing one's own writing is an important step in the writing process, but there comes a time when engaging a professional editor is worth the financial outlay. This article attempts to explain the advantages of doing so. For more information please visit my Editing & Proofreading page.
Self-editing is essential, but it's hard to be objective. Best to let your writing project sit for a while then edit ruthlessly. Ernest Hemingway once wrote: "Write drunk, edit sober."
Professional editors of the written word have a demonstrable knowledge of language, words, expression, content development, grammar and writing styles. They share a common goal: to help writers of fiction and non-fiction, academics, business managers and thesis students improve the quality and structure of their writing in order to increase its potential in targeting readers, and impressing publishers, clients, peers or examiners. But the relationship between the editor and the writer can be a slippery slope.
When I am approached by a writer, it is imperative that I gain a clear idea of the writing project and what s/he believes is the next step towards perfecting the writing. As an editor, I am acutely aware of my role in ensuring that my clients transform their manuscript/document into a publishable text to be proud of. Sometimes, after discussion with the writer and perhaps reading a sample, I suggest a manuscript assessment first, which provides a full briefing as to the strengths and weaknesses of the writing, with possible suggestions as to how the content could be improved. Publishers and literary agents may read a submitted manuscript and identify its potential, but feedback will be something like: promising but needs a professional assessment and editing. At this point, after spending thousands of hours on a writing project, a writer can, understandably, feel a little despondent and deflated.
As mentioned above, sometimes I am asked to proofread a lengthy manuscript prior to publishing or submission to publishers. Years of experience lead me to ask the writer: "Have you had your work edited?" If the writer replies in the negative then I explain the difference between editing and proofreading. I also ask for a sample of the writing. At times it is obvious that the writing needs editing before proofreading. The following is my usual blurb to explain the differences between editing and proofreading.
Professional editing is all about improving the quality of the writing. It is a broader, more complex, process than proofreading because the editor is focussed on making sure there is clarity, a logical flow of arguments or plot, and that the structure and writing style are workable and consistent. Proofreading, on the other hand, is the final 'micro' process of checking there are no spelling, punctuation, capitalisation, grammatical, name and formatting errors. After a major edit, and maybe a few redrafts, the writing will need to be copy edited and then proofread.
Following a discussion with the author, and a glance through a sample of the writing to be edited, I will be able to establish more accurately the scope of editing required. Does it need a light or extensive edit?
There are two main editing categories:
Structural (developmental or substantive) editing is the most complex stage in the editing process and the most time-consuming for the editor (and obviously the most expensive for the writer). Basically, a structural edit involves assessing the flow/structure of the content and suggesting ways it could be improved to ensure it 'hangs together' as a whole. I often suggest rearranging sentences to enhance the meaning, or deleting verbose sentences that dilute the effectiveness of an argument in academic writing or the momentum that is building in a fictional plot. Sometimes it is apparent that an entire section of writing should be removed or reduced to improve flow and avoid repetition, which can be difficult for the author to accept.
Not all manuscripts/documents require a structural edit to reach a publishable standard. Established authors will most often submit written work that 'only' requires copy-editing.
 Copy or line editing involves close scrutiny of the text: correcting any misuse of language, grammar and punctuation; checking spelling; making sure every sentence makes sense. Punctuation is often a bone of contention between author and editor. For example, I have a bit of a love/hate relationship with semi-colons, particularly when they're used in dialogue. And then there is the issue of whether to capitalise a word or not. Publishers have their own rules (style guide) when it comes to many aspects of writing, including capitalisation. So, by the time I start reading the first page to be edited, I have already completed step one of the editing process — and I have a good idea of the voice and writing style of the author.
I usually edit the MS Word document online using Microsoft Word's Track Changes facility. This means that every change I make is 'tracked', and queries/suggestions are inserted as comments in the margin using the Track Changes comments feature.
These days, it is paramount that writing being submitted to publishers for publication, or for consideration of being accepted for publication, or for public viewing (self-publishing), or for thesis examination, is of a high standard and as error-free as possible. It's foolish to be less diligent when self-publishing because online reviews can be cruel and unkind, limiting sales on platforms such as Amazon. And grammar vigilantes are always on the lookout for something to criticise, whether it's the wrong word choice or an ambiguous phrase.
Some writers rely on their publishers (or potential publishers) to undertake the editing on their behalf. I cringe for an author when I find errors in a publication that have not been picked up by time-poor publishing editors and proofreaders prior to print publication. For example, in a review ('Standing up for a Pioneer Feminist', The Age Spectrum, 28 September 2019) of Kate Kirkpatrick's 'Becoming Beauvoir', the last paragraph would have devastated the author:
Mores change with the times but eternal issues such as freedom and fidelity remain; all the more pity then that so compelling a book has been marred by shameful editing. Typos are numerous, many expressions anachronistic, and the suggestion that Beauvoir and Sartre went to St Petersburg at Christmas to "see the White Nights" an embarrassing howler.
For some writers, handing over their manuscripts or drafts to an editor who has never read their writing can be painful and they can become defensive, even argumentative when suggested changes and corrections are pointed out. Thankfully, most authors are honest enough to admit that professional editing of their work has improved the overall quality of their writing, not just in the correction of grammar and obvious mistakes, but in the ironing out of any structural and clarity issues.
I conclude with these wise words by Arthur Plotnik (author with a distinguished background in journalism, editing and publishing; b.1937—d.2020): "You write to communicate to the hearts and minds of others what's burning inside you, and we edit to let the fire show through the smoke."
Editing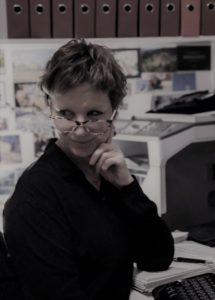 If you are ready to have your writing edited, or you would like an assessment of your writing, whether it is a complete manuscript or a work-in-progress, then please email me on denise@denisemtaylor.com.au or via my contact page with a brief overview of your needs.
My editing is based on the Australian Style Manual (ASM) unless an author has been commissioned to write a book using the publishing house style guide. In particular, editing academic writing requires the editor to adhere to the preferred style and referencing of the university department or publisher.
Featured image: Tom Roberts, Harper's Weekly (detail), c. 1889, oil on wood panel, 24.0 × 14.4 cm, NGVA