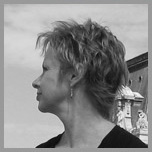 I spend most of my days working as a freelance writing consultant: mentoring writers (business and private); providing appraisals for manuscripts (fiction and non-fiction); proofreading and editing; assisting businesses with their professional writing and educational resources; proofreading theses. Some writers seek help to write or put the finishing touches on their life story or a memoir of a significant period in their lives so they can pass it on for future generations and/or approach a publisher. My series, The Art of Writing & Editing, provides tips to improve grammar, writing and editing. I also teach writing skills and art history.
I have two degrees – a Bachelor of  Education and a Bachelor of Arts (Hons) – and I've completed courses in creative writing,  proofreading and editing. I am an ongoing Arts student and was awarded the Dwight Final Assessment Prize (Fine Arts) for academic merit  from The University of Melbourne for my 2013 art history thesis. Accordingly, I have up-to-the-minute knowledge of academic writing: essays, theses, presentations, abstracts, bibliographies, journal articles, reports, applications for further study/scholarships, personal statements.
As well as teaching at secondary and tertiary level, I operated a commercial business  for many years and now offer my writing, editing and proofreading services to businesses as well as private clients. I have written, proofread and edited a wide range of material and documents including journal articles, essays, website content, proposals, presentations and submissions, letters and templates, user guides, training manuals and procedures, reports, brochures, marketing brochures and flyers, conference materials, blogs, newsletters. Getting the best out of your business writing is paramount in today's competitive environment and often requires outsourcing to achieve maximum impact.
I call Melbourne (Australia) 'home', but travelling is one of my passions. I have indulged in a wide range of cultural experiences and visual delights across many countries, such as a sunrise and sunset over the Ganges and Mt Everest; Baroque and Renaissance art in Rome; Gothic gargoyles in France; the Taj Mahal in Delhi; Greek and Roman antiquities; Buddhist temples and Zen gardens in Japan; frescoes in Florence; poetry reading in Keats' London house; the Writers' Museum in Edinburgh; ancient temples and amphitheatres in Turkey and Sicily; and the sublime fjords of Norway. I have not only visited major art galleries and museums around the world, such as the National Gallery in London, the Uffizi in Florence, the Capitoline in Rome, the Hermitage in St. Petersburg, the Louvre in Paris, and the extraordinary selection in New York, but I have also engaged with art in smaller galleries, and in public spaces, including gardens.
My Musings on Art series of articles focuses on art and artists, gardens and galleries, usually associated with places I have visited. I also write reviews of art exhibitions.
It was lovely to meet you here the other night for the launch of 'Vibrant Matter', I hope you enjoyed the evening. Thank you so much for your considered and generous review of the exhibition.  It was great to read your thoughts on the show and particularly your response to the selection of works in the article, which were beautifully articulated.
Anthony Fitzpatrick (curator, TarraWarra Museum of Art) April 2013
Throughout my travels I have gathered files upon files of information about art. In 2012 I began compiling these notes into self-guided walking tours that focus on art in pockets of Melbourne and Europe. My Walks of Art series is designed to provide a basis for personal contemplation of art along the walking route. They are intended for those who, like me, want to experience art … slowly.
We shall not cease from exploration
And the end of all our exploring
Will be where we started
And know the place for the first time.
(T.S. Eliot, 'Little Gidding' from Four Quartets, 1927)