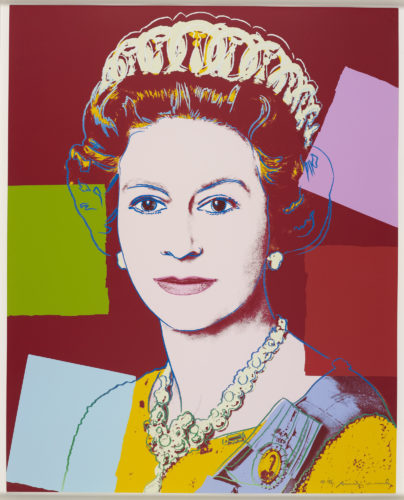 From mums and dads, aunts and uncles, to queens and kings, princesses and princes—there is often confusion amongst writers: when to capitalise and when not to capitalise these names? When I copyedit or proofread an unpublished manuscript, I am frequently asked questions such as: 'Why did you change the capitalisation of 'Dad' in the sentence to lower case?' The simplified answer I can give to this query is as follows (I've copied over an email response to a client):
The easiest way to decide if you capitalise 'dad' is if you can substitute 'dad' with a name (a proper noun).
For example, it is correct to capitalise 'dad' here:
I went fishing with Dad (Tom)
And it is correct to lower case 'dad' if you wrote:
I went fishing with my dad.
It wouldn't be correct if you capitalised 'dad' in this instance because it would be incorrect to write:
I went fishing with my Tom.
The same sort of basic rule applies to names that are introduced as uncles, aunts, cousins, grandparents, and so on.
I went fishing with Aunt Gracie and Mum, but it was a shame your mum and auntie couldn't make it.
So, the rule here is: capitalise names and titles showing family relationships when they refer to a specific person, unless they are modified by a person pronoun (e.g. my, your, our).
Individual publications and publishers make their own rules when it comes to decisions as to capitalisation of government officials' titles. However, title rules in relation to capitalisation of relatives' names and titles, addressed above, have a similar application when it comes to official titles: capitalise titles when followed by a name or used in direct address. For example:
We wonder if President Trump will be re-elected.
We wonder if the President will be re-elected.
(both sentences refer specifically to President Donald Trump)
What do you think about a president demanding automatic re-election?
(refers to a future unknown, non-specific person/president, so lower case applies to 'president')
Are you confident that you will gain Cabinet's support, Prime Minister?
(capitalise high-ranking government officials' titles even when not followed by the person's name, and when used in a direct address that relates to a specific person)
My latest editing/proofreading work involved a story whose characters include a king and a queen; confusion and inconsistency reigned supreme as to whether 'king' and 'queen' should be capitalised or not. The same rule applies for royalty as it does for official titles and names. 'The Queen' must be capitalised when referring to a specific queen (e.g. the Queen of Denmark) unless you are writing about 'a king', 'any king', 'all kings'. Once you have introduced a titled individual to the reader, thereafter you should capitalise the title if you drop the name. For example:
Queen Charlotte met the Archbishop of Canterbury that morning. Later, the Queen had tea with the Archbishop in his home.
In my experience this rule is not always applied. For example, I found this sentence in a Metropolitan Museum of Art's Heilbrunn Timeline of Art History essay when researching the French Barbizon School artists:
Theodore Rousseau appealed to Napoleon III to halt the wholesale destruction of the forest's trees, and in 1853 the emperor established a preserve to protect the artist's cherished giant oaks.
The forest that Dita Amory (March 2007) was writing about is the Fontainebleau Forest, and the 'emperor' is Napoleon III. I would have capitalised 'emperor' because it refers specifically to Napoleon III, but there is a move towards less obtrusive clutter in a sentence, and lower case in this instance is gaining acceptance.
Another related capitalisation quandary in relation to royalty is whether to capitalise the word 'royal'. I have copied over an article (below) written by Hannah Furness for The Telegraph (1 February 2018): 'The Duke and Duchess of Cambridge arrive to snow in Norway: Royal couple greeted by winter wonderland in Oslo'. Read it taking note of the capitalisations.
The Duke and Duchess of Cambridge have landed in Oslo in deep snow for the next leg of their Scandinavian tour.
The Royal couple were greeted by a winter wonderland when they stepped off the plane on Thursday, with feet of snow lining the roads.
As snowflakes fell around them, they stepped off the private charter plane to be introduced to Crown Prince Haakon and Princess Mette-Marit.
The Duchess wore a Catherine Walker coat, black heels, and a Seraphine dress, and was outside with her husband for a matter of moments before shaking hands with dignitaries and making their way into a car.
Four innovative Norwegian start-ups will be highlighted during the Duke's visit on Thursday – reMarkable, Play Magnus, No Isolation and Motitech – which all work towards tackling issues such as the environment and mental health and wellbeing in new and engaging ways.
William will also meet Magnus Carlsen, Norway's chess World Champion and Grandmaster, and take part in an interactive game of Kahoot.
In the evening, the Cambridges will be guests of honour at a dinner at the royal palace hosted by the King and Queen and attended by members of the government, business leaders and the Norwegian creative industries.
Note how 'royal' is capitalised when it specifically refers to William and Kate, but written in lower case as an adjective describing the Norwegian palace. Notice also how the title (World Champion and Grandmaster) that specifically refers to Norway's chess champion Magnus Carlsen, is capitalised.
According to the Snooks & Co, Australian Style Manual 6th Ed.: "Like punctuation, capitalisation is being influenced by minimalist trends"; but I agree with their considered decision "to tread the middle path, bearing in mind the expectations of a wide general audience."
Editing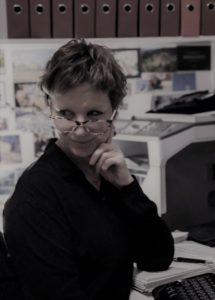 If you are ready to have your writing edited, or you would like an appraisal of your writing, whether it is a complete manuscript or a work-in-progress, then please email me via my contact page with a brief overview of your needs.
My editing is based on the Australian Style Manual (ASM) unless an author has been commissioned to write a book using the publishing house style guide. In particular, editing academic writing requires the editor to adhere to the preferred style and referencing of the university department or publisher.
Featured Image: Andy Warhol, Queen Elizabeth II of United Kingdom, 1985, screenprint with diamond dust, Royal Collection Trust.