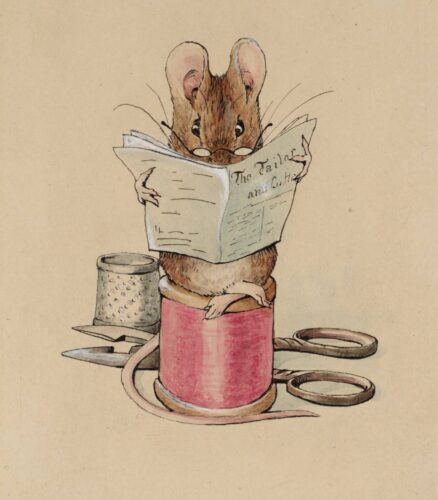 I admire successful writers who write organically, without a plan or even a basic structure. Unfortunately, in my experience as a writing mentor and editor, many 'organic' writers end up frustrated because ideas of how to move the plot forward to a successful finale can dry up overnight or they can lose control (and an understanding) of the characters; or if it's a non-fiction book project, the huge amount of content can threaten to engulf writers. Some admit that the steam has gone out of the project, especially if there is no publishing contract to keep them on track and motivated. Many admit, in consultation with their mentors, that they need to stop and work out a structure, and an action plan to set goals.
A writing mentor is a trusted resource for continued support, encouragement and creative growth. If the text and the author end up in a tug of war, the mentor's objective overview and constructive feedback of work-in-progress, maybe even tough love, can help calm the waters and hopefully encourage a reset to complete the project. A writer needs to spend time sussing out a mentor whom she or he can relate to, both personally and professionally.
Denise was thorough, honest and constructive in everything she did, from assessing my manuscript, to editing it, to reviewing it for submission. She really made me think about every word I'd written and helped me see the story through fresh eyes. Denise kept me motivated all the way along with her support, encouragement and infectious enthusiasm. She brought out the best in me in every way. (Jocelyn Eastway)
Apart from the occasional writer who originally engages me to provide a manuscript assessment then asks if I could continue the relationship as she or he refines the content, most writing mentors follow the writing process with the writer from beginning to end. When I am approached about a writing project, it is a matter of being curious and trying to gain an understanding of the writer's specific needs by asking questions (and sometimes reading between the lines).
Those authors who are commissioned to write non-fiction books know from the beginning that they cannot work organically—they have a book structure and need a timeline that sets out how they are going to achieve the publisher's deadline. They rely on a mentor to keep them on track, but with frequent reviews to reconfigure their plan if necessary.
Setting goals boosts motivation and productivity, and a mentor holds his or her writer accountable because it's sometimes too easy to push out deadlines! However, flexibility is an important backstop, especially when the mentor can reassure the (often stressed) writer and help design a timeline that can be stretched or compressed as time goes on and if life takes a turn in a different direction.
I often mentor (I've been called a coach on many occasions!) university academics who have constant work pressures and deadlines, and who need to know that they have a timeline that keeps them moving forward with their book project, but is flexible enough to deal with unexpected hiccups along the way. At times I feel like I'm imposing on their inbox when I check in on a regular basis; but my email is always appreciated, even if I get a brief reply, such as 'Thanks Denise, I'm on track to meet our deadline for the next delivery'. Sometimes it's a chance to adjust the timeline.
When I'm asked to review work-in-progress, whether the work is fiction or non-fiction, I'm on the lookout for many things, the main one being seamless, coherent writing: a series of clear sentences that relate closely with the context and point of view, and that are contained within paragraphs that get to the nitty gritty of one idea/subject/theme. Although this is not an edit, I look for connections between paragraphs and make sure connections are not broken. Misuse of grammar, excess flab, a swamped or inconsistent voice/tone, overuse of particular words, repetition and an incoherent structure are common culprits.
The most compelling and authentic written work is not a means to an end, but a journey to discover and unravel the "thousands of thoughts lying within a man [or woman] that he [or she] does not know until he [or she] takes up the pen and writes"; so observes nineteenth-century British novelist William Thackeray.
A writer engages a mentor to help set out a structured plan and review process throughout the writing project, but always allowing for measured flexibility. However, I have mentored successful writers who have an innate sense of where they are heading and don't have a plan. These authors just want to wake up every morning with a new idea to progress their writing—to be forever curious and open-minded. I am reminded of a quotation from Virginia Woolf's1922 novel Jacob's Room, which sums up this excitement: 'What are you going to meet if you turn this corner?'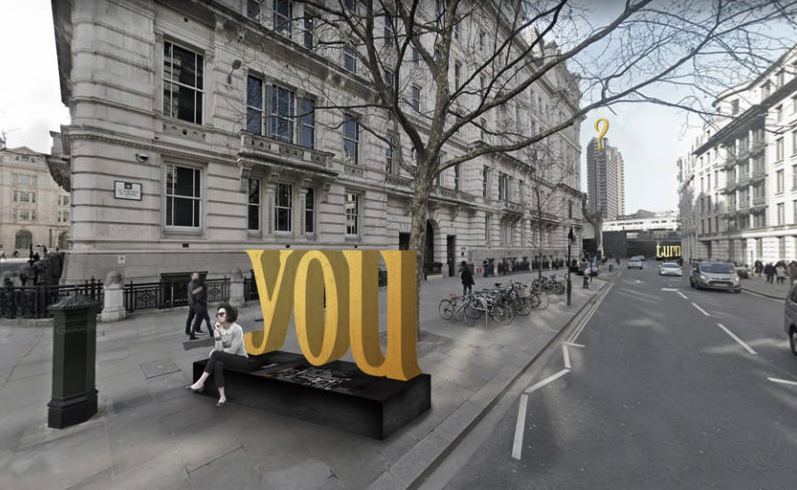 In this year when fracture and fear finger across the world, the Virginia Woolf-inspired 'wayfinding' art installation called 'Around the Corner' guides curious people through the streets along London's Culture Mile (the north-south route connecting the Millennium Bridge, St Paul's Cathedral, the Museum of London and the Barbican Centre) using words from the quote from Virginia Woolf's Jacob's Room: 'What are you going to meet if you turn this corner?'
The installation, designed by architects Karsten Huneck and Bernd Truempler, was (in their words) "inspired by the history of London as a whole and 20th-century literature specifically: a time when the City of London was starting to thrive, and many writers focused on the subject of an enigmatic London. Virginia Woolf was part of a group of modernist writers that brought interesting changes of unusual narration to literature. Authors began to tell stories in a way that reflected the fragmented and disconnected world." In 2020, the world is experiencing this disconnection in a much more disturbing way, so please keep writing. There are heaps of information and plenty of ideas to write about if you are curious enough.
Writing Mentor
I mentor three writers at a time, so if you would like to send me a few details of your project, and check my availability, why not contact me and we can set up a time to chat?
If I have availability and we seem compatible then I will send you a mentoring proposal. If you agree to appoint me as your mentor then we can come to an arrangement that usually involves regular face-to-face meetings or phone/Skype/Zoom chats following a constructive critique of your work-in-progress. My role is to keep my writers motivated and writing! A fee will be negotiated, usually in pre-pay blocks of 8-10 hours.
If I am unable to offer a mentorship, I may be able to help by providing a manuscript assessment.
Featured image: Helen Beatrix Potter, 'Frontispiece: The Tailor Mouse', From illustrations for 'The Tailor of Gloucester', c.1902, ink, watercolour and gouache on paper, 111 x 92 mm, Tate, London.